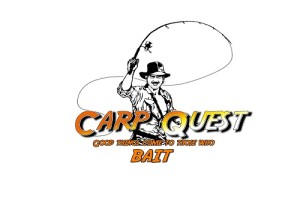 "Good Things Come to Those Who Bait"
CarpQuest's core values are:
Family
Friends
Catch & Release Carp Fishing
Having Fun and Sharing with Others.
I believe that ALL anglers, regardless of how they choose to fish, their level of experience, be they young or old, language they speak, tackle and gear they use, are equal. I focus on the social aspect of carp fishing, the journey we have together in the never ending Quest for Carp.
You can watch CarpQuest video episodes now at: CarpQuest on YouTube.
CarpQuest's stories, videos, photo's and adventures can be seen on Facebook, YouTube, Twitter and Instagram.
If you are interested in carp fishing, want to learn more, have a question, comment or feedback, please do contact me through the "Contact Us" link on the CarpQuest website.
I hope you enjoy my content and choose to share your own carping journey with others.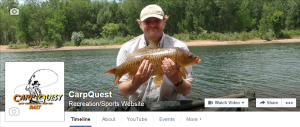 About Me
My name is John Finney. I am originally from Hertfordshire in England and began fishing for carp in the late 70s on local day ticket lakes. After a decade in the pursuit of my passion I took a 25 year hiatus, emigrating to Colorado in 2001.
In early 2012 my carp fishing addiction was rekindled, not only with rod & reel but with a video camera to capture all my endeavors on the bank side.
I am a passionate advocate that carp fishing can be affordable and available for all to enjoy, whether an experienced angler or someone just taking up the sport. I enjoy chatting about carp fishing, tackle and tactics and sharing all the information and experience I can to assist others in achieving their own carp fishing goals.
For the past 7 years I have chronicled my adventures in over 100 carp fishing related videos on my YouTube channel, "CarpQuest". I am very active on social media and work hard to promote catch & release carp fishing here in the USA.
I have written articles for FishExplorer, Big Carp News, Born to Fish Media and North American Carp Angler. I am honored to be a member of the Deeper Sonar Heroes team in North America. I am currently testing a range of tackle and baits from Nash.
You can see my all video adventures at https://www.youtube.com/carpquestorg and on my facebook page https://www.facebook.com/carpquest/.
You can contact me via email at [email protected].
Years Carp Fishing: 17
PB's: common carp 37 lb 5 oz, mirror carp 26 lbs 8 oz, grass carp 40 lb's 8 oz.
I am a writer/contributor for:
– FishExplorer (www.fishexplorer.com)
– Big Carp News (www.bigcarpnews.com)
– Mile High Fishing Magazine (Mile High Fishing Magazine)
a Pro Staff Member of:– Deeper Sonar (Deeper Sonar)
I am the Executive Producer and Host for my Youtube series, CarpQuest.
I am dedicated to the promotion of Catch & Release Carp Fishing.
I am the State Chair for Colorado for the Carp Anglers Group, the oldest club here in North America dedicated to carp anglers.
You can learn more about CAG on their website; www.carpanglersgroup.com
Their charter is:
– To gain acceptance of the carp as an exciting and challenging Sports-Fish here in North America.
– To become better carp anglers, assist others and encourage them to join us.
– To treat carp with respect.
– To promote the release of trophy sized carp and encourage others to do the same.
– Most of all, go fishing, share with others and have fun !
Tight-Lines,
John
CarpQuest