Coming Soon in 2015: The CarpQuest Delkim EV+ "How To" Guide
CarpQuest was obviously on the "nice" list last year.
My wife got me a set of accessories for the Delkim EV Plus bite alarms for Christmas.
(I'd hate to think what would have happened if I had been on the "naughty" list, perhaps she would have sold all my tackle?)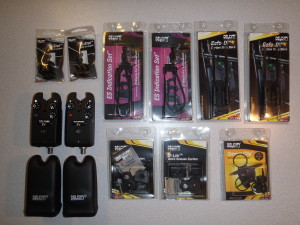 The accessories are:
– D-Lok Quick Release System
– Safe D Carbon Snag Bars
– ES Indication Set
– D-Stak Add-on Weights
– Smart Clips.
I will be releasing some videos soon to demonstrate how to setup and use each of the products with the Delkim alarms.
Tight-Lines,
John
CarpQuest